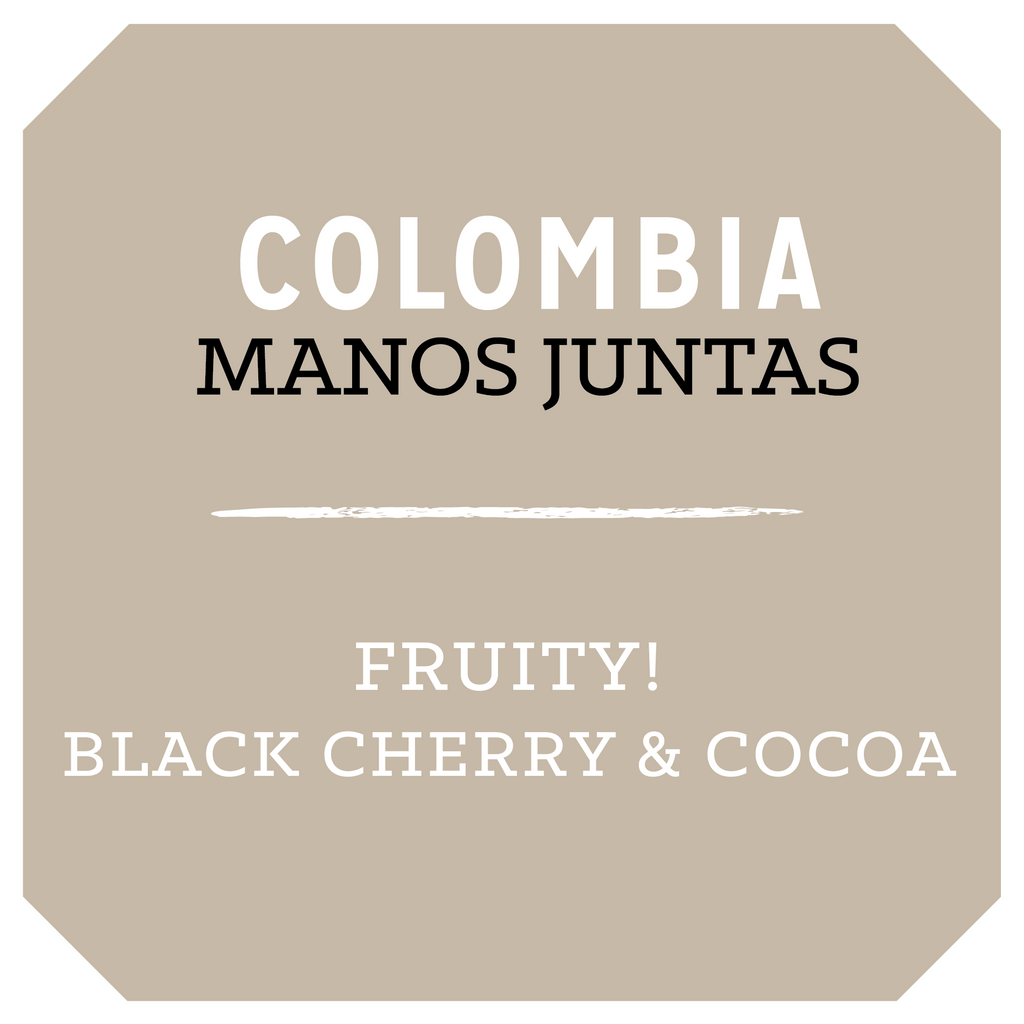 Colombia Manos Juntas
$ 24.00
This excellent coffee out of Cauca, Colombia is one that you truly won't want to miss.  This will be the last Colombian offering of the season and we saved one of the best for last.  Banexport and one of our trusted partners Cafe Imports teamed up to work with smallholder producers providing support to help them improve quality and earn higher prices for their crop.  The goal of making long lasting connections between farmers and roasters helps invest and grow with one another.

Banexport setup a processing mill in the Sotara area of Cauca which provides opportunities for producers to provide the mill with ripe cherry instead of the usual parchment dried coffee processing mills often receive.  This means producers get paid cash in hand for cherry and the cost associated with processing falls on the mill versus the individual producer.  For Banexport this means that a lot more focus goes into the processing and really interesting coffees are emerging instead of the classic washed Colombians we often see.  One such example, is this particular lot of coffee named after the mill itself, Manos Juntas.
The coffee opens with a complex mix of acidity and cocoa but is not overbearing in it's "processing" tastes. A really lovely Black Cherry note sort of guides the whole experience. This coffee really favors a lower TDS as the less concentrated the coffee is, the more elegant it becomes.
Enjoy!
Location: Cauca, Colombia
Producer: Smallholders
Importer: Café Imports
Process Method: Natural
Varietal(s): Castillo
Elevation: 1400-2000 MASL
Roasting Schedule:  

We roast every Tuesday and Deliver/Ship every Wednesday. All orders must be received by 11:59 p.m. on Mondays to ensure delivery during the current week
Related products