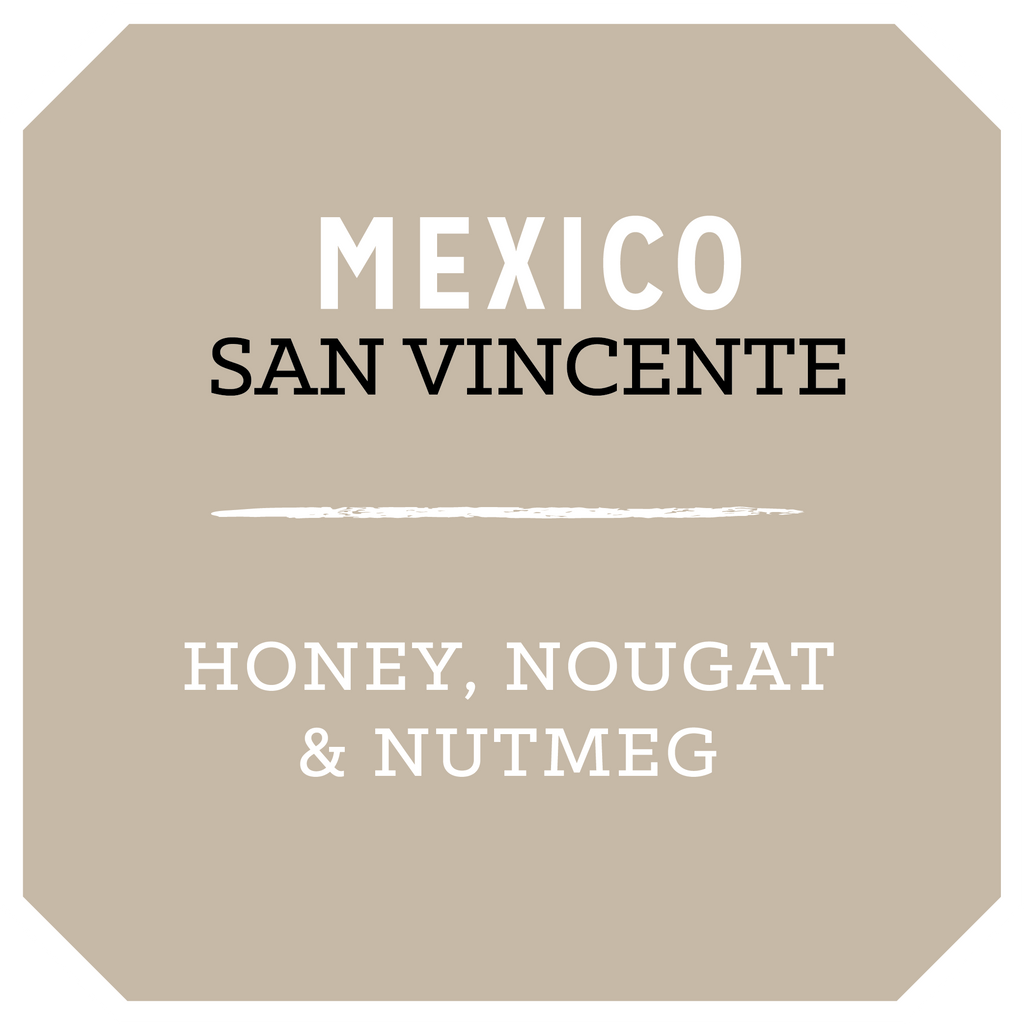 Mexico San Vicente
$ 20.00
Our first fresh-harvest Mexico of the year has landed and is all kinds of elegant comfort.
While the primary flavors of Honey and Nougat take front and center- background flavor notes of Nutmeg, Apple Cider, and Pulparindo give the cup greater depth and complexity at each pass.

Our friends at Red Fox have deep roots in Oaxaca and consistently offer some of the best coffees from Mexico we've tasted over the years. Here's some info on this particular lot:

"San Vicente Yogondoy is a lush, densely forested, isolated, and remote community nearby San Agustin Loxicha in the Sierra Sur region of Oaxaca. The steep slopes where coffee is growing under a dense native shade canopy face the Pacific ocean to the south and receive very distinct rainy and dry seasons with cooling breezes off of the Pacific.

The indigenous Zapotec community still maintains their language and describe the area as the Rio de Abejas (Bees' River), the translation for Yogondoy in Zapotec. Tellingly, many of the coffee farmers also maintain beehives and produce honey. Many of the farmers in this group have younger coffee trees which were planted within the last five years, and are continuing the tradition of maintaining almost 100% Pluma variety, the local mutation of Typica being grown for over 80 years that thrives in these conditions, soils, and climate. Several of the farmers are also under the age of 30; an encouraging fact showing the future of coffee farming in this special, unique community."
Enjoy!
Location: Oaxaca, Sierra Sur, Miahuatlan, San Vicente Yogondoy
Producer: Various smallholder producers
Importer: Red Fox
Process Method: Washed
Varietal(s):  Pluma
Elevation: 1500-1700 masl

Roasting Schedule:  

We roast every Tuesday and Deliver/Ship every Wednesday. All orders must be received by 11:59 p.m. on Mondays to ensure delivery during the current week
Related products