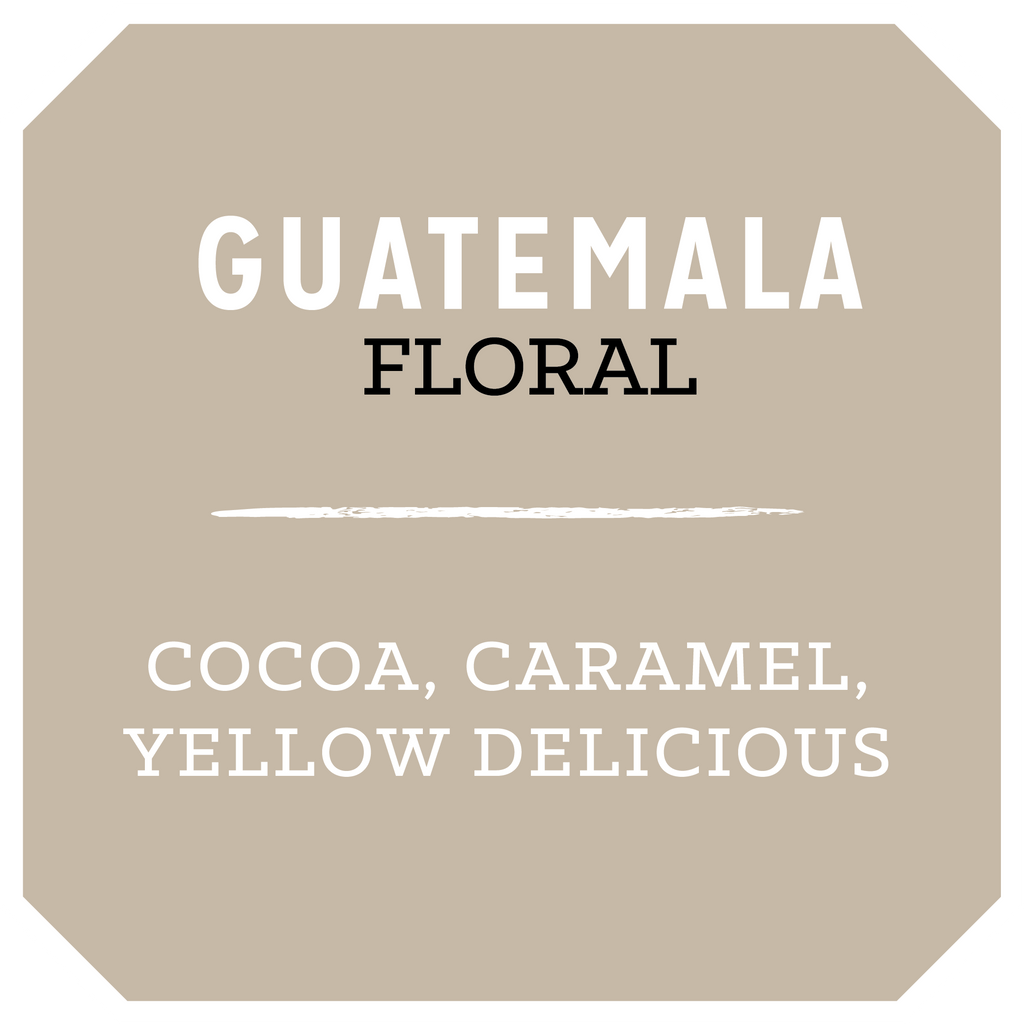 Guatemala Floral
$ 20.00
Luis "Wicho" Valdés III is the third generation producer of Finca Santa Isabel and Finca San Lorenzo. Located among the rolling hills of the San Cristobal town in the department of Alta Verapaz in the Cobán region of Guatemala.
Cobán is a coffee growing region characterized by its humid weather and constant rainfall all throughout the year, with an intense rainy season and a light 'chipi chipi' rainy season. In this cloud forested farm, located 1400-1500 meters above sea level, grows: Caturra, Catuaí, Bourbon, Sachimore, Obata, and Tupí among other experimental and imported varietals
In the cup this coffee really straddles the line between a unique single-origin experience, and crowd-pleasing comfort coffee. The tasting notes listed are the ones that most often show up when brewing on a wide variety of devices- but every so often, if you really dial it in, there is a faint guava note in the background.  We encourage you to hunt for it in your brewing endeavors.
Enjoy!
Location: Alta Verapaz, San Cristobal, Cobán
Producer: Luis "Wicho" Valdés III
Importer: Falcon (in partnership with Los Volcanes)
Process: Washed
Elevation: 1400-1500 MASL
Roasting Schedule:  

We roast every Tuesday and Deliver/Ship every Wednesday. All orders must be received by 11:59 p.m. on Mondays to ensure delivery during the current week
Related products