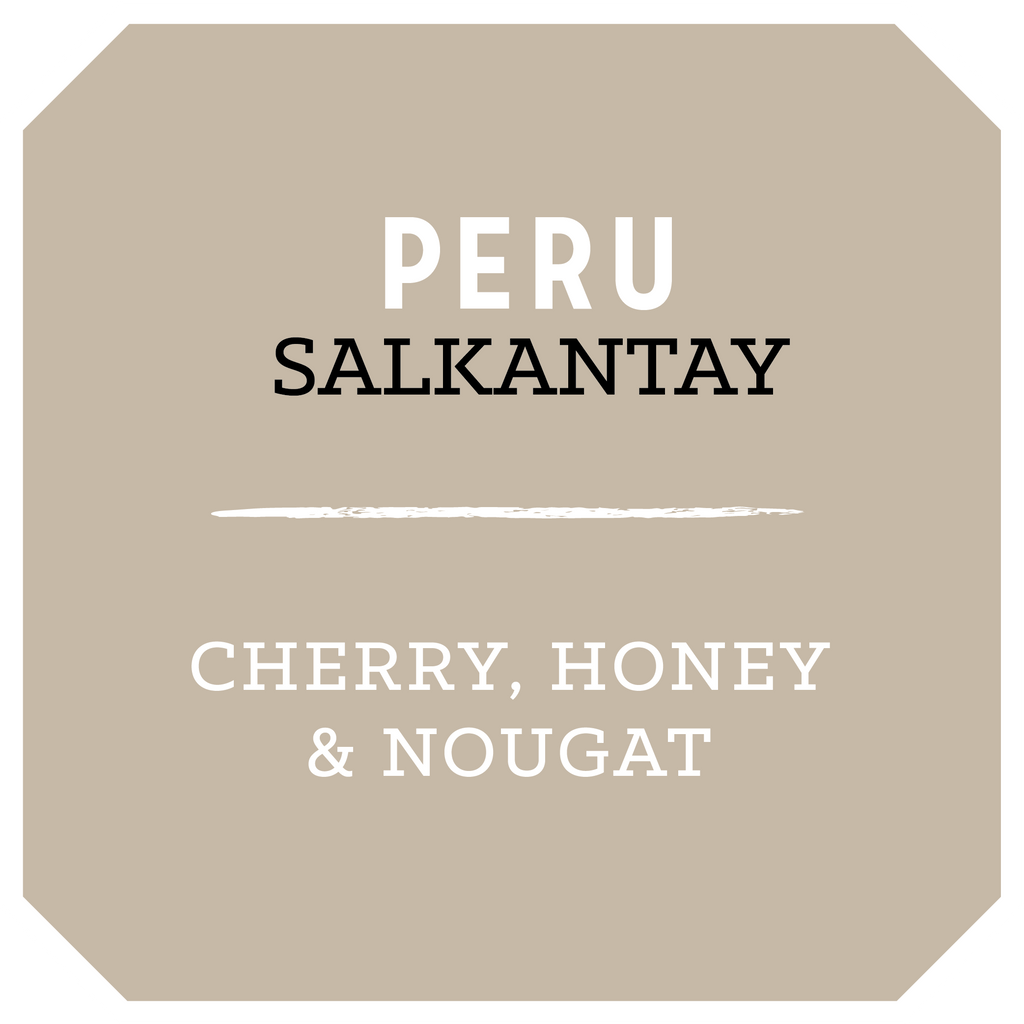 Peru Salkantay
$ 20.00
This exceptional coffee comes from the Cusco region of Peru.  Peru Salkantay is a fully washed coffee that will leave you feeling elegant with its silky mouthfeel and nougaty goodness.  On the cupping table we tasted a fudgy-taffy like sweetness with a hint of dark fruit and a sophisticated nuttiness.  

More about this coffee from our friends at Red Fox:
Salkantay comes to us through the Huadquiña cooperative in the La Convencion Valley in Cusco. We started working with Huadquiña in 2015, and while they started off small, they've grown by leaps and bounds. In the heart of the La Convencion Valley, Huadquiña is found in Santa Teresa, which sits at the base of the Templo de La Luna on the Urubamba river, all within the larger region of Cusco. This special lot gets its name from the highest peak in Cusco, Salkantay—6,271 meters above sea level. It is from the waters of this mountain, probably one of the purest bodies of water in the world, that the people of the town of Salkantay survive. This same water runs throughout all the farms, enriching and nourishing crops and producing superb quality.
LOCATION: Cusco, La Convención, Santa Teresa, Peru
PRODUCER: Smallholders from Huadquiña cooperative
IMPORTER: Red Fox
PROCESS METHOD: Fully Washed
VARIETAL(S): Typica, Caturra, Bourbon
ELEVATION: 1800-2000 masl
Roasting Schedule:  

We roast every Tuesday and Deliver/Ship every Wednesday. All orders must be received by 11:59 p.m. on Mondays to ensure delivery during the current week
Related products